Finding Pinball Machines
Pinballs for sale on Craig's List
This is where I got my TZ. Drove over, paid cash and picked it up. Great machine - but I still put about $400 into it, replacing the balls, fixing the clock and tuning it up.
eBay: Addams Family
eBay: Theatre of Magic
eBay: Twilight Zone
eBay Medieval Madness
eBay Cirqus Voltaire
eBay Monster Bash
eBay Creature
Other Twilight Zone Pinball Pages
Will Irace has a ton of detailed pictures of his machine as he rebuilt it.
Useful Links
A detailed and useful how to.
Other Interesting Pages
Don Weingarden's Judge Dredd
Dead World mod.
Projects and Stuff
Twilight Zone Fluorescent Blue Clock Lenses
Pinbits Corvette Plastic Protectors
Pinbits Lord of the Rings Plastic Protectors
Pinbits Spiderman Plastic Protectors
Pinbits Monster Bash Plastic Protectors
Fixing the BBB Tube Dancer Base
Attack from Mars Saucer Repair Plate
Twilight Zone Switch 26 - The Eddy Board
Cirqus Voltaire Ringmaster Protector
Cliffy Black Line Protector on MB
Installing the Gumball Lamp Board
Creature Shroud Kit
Medieval Madness Speaker Upgrade
New Nylon Posts
Nylon spacer pics
Templates
Speakers; flipper spring plates; whatever.
Diagnosing the WPC transformer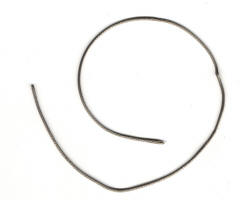 Suppliers
This page lists a bunch of pinball sites. Kevin says that some are useful, some not - and proceed at your own risk.
These are suppliers that I have used. Generic pinball stuff is cheap, but it sure adds up. Machine-specific stuff is expensive.
Bay Area Amusements and their Twilight Zone parts page.; Medieval Madness;
Monster Bash;
Cirqus Voltaire
Best overall, good prices and local to me. Quick to ship so the stuff gets to me within about two days of the order. Also, open for pickup which is handy on glass.
Has some odds and ends that Bay Area Amusement doesn't have. Usually a little more expensive.
Way more parts from pinball machines, and unbeatable prices. But not so easy to find stuff because the web site is pretty basic. Easy to deal with via email, especially if you have a part number.
I bought their speaker set. The sound is great, but I have rattle work to do, around the DMD. The glass seems OK so far. Looking for materials. They also have a bunch of mods for the TZ. Not so sure about these yet.
Inexpensive and friendly source for bulbs and other assorted parts. They even had the oddball red post for my Wizard, which I have been looking for for months.,
Has the Twilight Zone sensitive optos QVE11233.0086 for $2 each. Best price I have found.
The Pinball Lizard clock page - they have redesigned the TZ clock board; they also have new proximity switches, and flipper opto boards (which are inexpensive). My rebuilt clock seems fine right now, so I am going to pass on this one. Things may change...