Funhouse Plastic Guards
These guards protect vulnerable Funhouse plastics from errant balls. They are made from .060" thick PETG. The set also includes a small plastic to protect the bottom right corner of the mirror.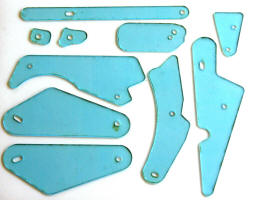 Here's the set, before the film is removed. the laser makes little burn marks in the film, they do not transfer to the PETG.
The Hot Dog plastic.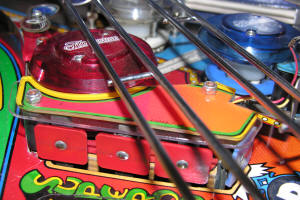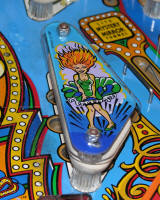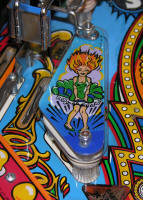 Slingshots. One under each.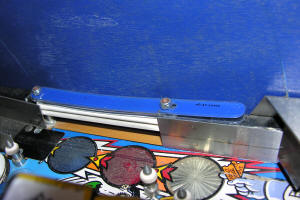 The shooter lane. Cut to size. You could also paint this piece blue.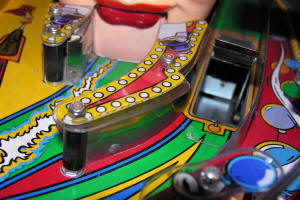 Rudy's jaw plastic. The top piece is cut to size. The bottom piece is slotted to accommodate slightly different hole positions.
The left upper flipper plastic. You can just see the edge over the target.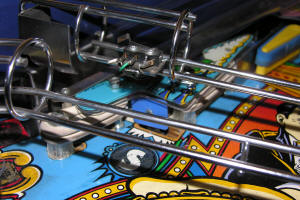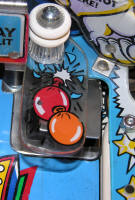 The scoop balloons. This is really to protect the decals from being rubbed off by the scoop metal. You can also see the shooter lane plastic guard. No overlap needed here, this one simple reinforces whatever you have left.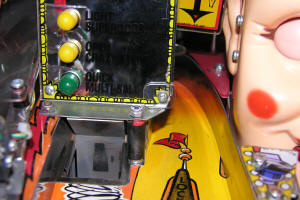 The mirror protector - although it is too late for this machine! I also include a small cloud-shaped piece that you might prefer. I also have new mirror brackets, remade in 20 gauge stainless steel, that covers the entire mirror area and do not leave this corner unsupported.